Affiliates
Through Merlo Farming Group's management solutions, strategic relationships between growers, processors, handlers, investors, and owners of agri-business assets benefit from specific value added services by bringing together an infrastructure of market specialists and cutting-edge technology. Merlo Farming Group's affiliates serve as knowledgeable business partner's facilitating the intricacies of our client's expanding needs.

Merlo Waterfowl Company controls several thousand acres of some of the finest managed waterfowl hunting in the heart of the Pacific Flyway. Situated in the famed Butte Basin of Northern California, hunting opportunities are found in flooded crop fields, managed wildlife habitat, oxbow sloughs, and dry fields. Strategically placed within the Butte Sink Wildlife Management Area covering 18,000 acres of waterfowl habitat, the area has the highest concentration of waterfowl per acre in the world.

Rio Diamond Ag Investor's, LLC was formed as a strategic relationship venture between some of the top agri-business owner's in the area in an effort to align a combined knowledge of the market place through utilizing it's extensive production experience, agronomic network and industry contacts in striving to continue the tradition of improving production agriculture for the benefit of all.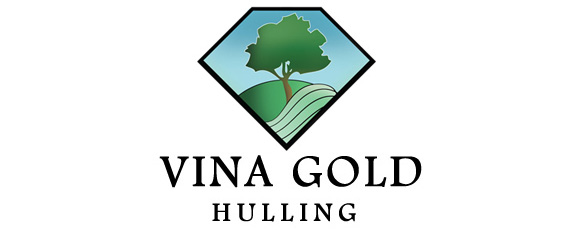 Vina Gold Hulling is located North of Chico, CA in the center of California's fertile Northern California Valley. Our family has been farming the finest almonds since 1970 and we pride ourselves with being a "family owned and operated business". Vina Gold's hulling process, efficient handling and superior field management solutions have helped create some of California's finest natural "in shell" almonds.

The Merlo Italian passion for winemaking stems from centuries of cultivating family vineyards in the province of Alessandria, Italy where today cousin Angelo Merlo lives in the 780 year old Ca'bella, "Villa di Merlo", and tends his Barbera and Dolcetto grapes.
Harry Merlo Sr. began at the age of five crushing grapes with his feet below the railroad tracks in the Italian section of Stirling City, California. His Father, Giuseppe Merlo, an Italian immigrant, was considered the wine steward of the High Sierra lumber town. He would set a washtub on the woodshed floor and dump into it a 50-pound lug of zinfandel grapes and young Harry would begin to stomp. Thus began his association with the wine industry. Harry has often said that he qualifies as a connoisseur of wine because he has purple feet. The tradition continued with the acquisition of Harry's vineyard near Geyserville, California in 1965. In the mid 1960's he delivered his first truckload of grapes to Italian Swiss Colony Winery. They weighed his truck and gave him a receipt priced at $50 per ton.
Family interest in winemaking led his son, Harry Jr., to study viticulture and enology at California State University, Fresno. Following graduation, Harry Jr. ultimately became Manager of Lago di Merlo Vineyards & Winery at the Merlo Ranch in Sonoma County.
Under his third generation leadership, the Merlo's expanded the vineyard to over 200 acres.